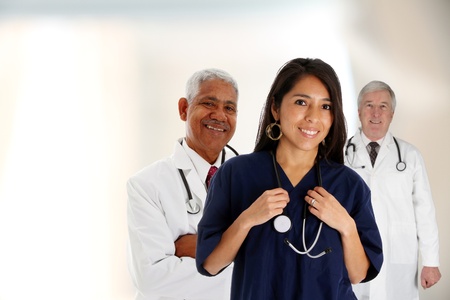 World Healthcare Associates (WHA), the healthcare division of TRDA, has as it's major goal is to help localities develop system wide healthcare programs. A key component of this is the creation of training institutions and modalities to help each region become more medically self sufficient. WHA performs assessments of the needs of the present healthcare system and once an analysis is made, WHA experts will provide a clear path to follow to establish the proper infrastructure and clinical resources, train staff, and develop management protocols. Short and long-term solutions are provided to improve citizenry health status, healthcare type, and availability. A plan tailored to cultural, demographic and geographic needs, funding, transportation and other healthcare constraints is custom developed for each client and location.
Whether implementing healthcare models for rural development, healthcare organization of rural services, or technology for assessment, WHA provides on-going training for local care givers to help improve the effectiveness and efficiency of onsite services. A wide range of training from basic to advanced is offered. For example, basic preventive medicine practices can be taught to local lay personnel or to concerned groups, such as individuals, families, teachers, and others. Nutritional education and first aid can be taught to school children, teachers, and parents. Extensive medical educational courses, including hands-on skill workshops are available, as well as both initial and refresher classes for a variety of healthcare areas. The creation and implementation of schools or programs to develop an enduring educational institution at the location is also available. An example would be assistance in establishing a local or regional healthcare related program, which would include guidance on how to incorporate general health-status improvement, by strategic placement of training clinics, student/faculty outreach activities, and recruitment methods to obtain vested local personnel for the educational programs. These programs can be used as a foundation for the creation of a self perpetuating, high quality community to regional wide healthcare system. These systems can be tailored for use in a refugee camp, small clinic in a remote area, or larger facility in small towns. Guidance will be given for providing quality healthcare services in conjunction with the need for cost containment. Consultation is available for revenue cost balancing and other budgetary and granting issues.
Courses can be obtained via direct interaction with an onsite consultant, along with the option of teleconferencing. Teleconferencing can be achieved through Internet interactive real-time videos and chat lines, or through created classrooms equipped for video live broadcast. When practical wireless network services can also be utilized and expanded to reach a larger geographic area. Help with medical analysis for distant locations can be performed with the use of medical sensors, visualization devices and when necessary, robotic equipment. A network of consultants in varied fields to aid in answering questions and to demonstrate required skills can be assembled as needed. Program implementation, set up, and on-going consultation for distant-site medical intervention can be developed anywhere around the globe. The requesting personnel can be trained by our staff to use this technology and related equipment and facilities.